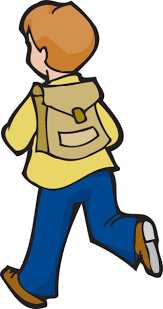 The Gateway Outdoor Learning Center will be giving away TWO backpacks filled with Back to School supplies with Outdoor Learning Center surprizes! One lucky boy and one lucky girl will win. To enter, see the details below:
Entry Rules:
1. Must be a student at Gateway Middle School to enter to win either 1 boys backpack or 1 girls backpack
2. Complete one of the following activities:
A) Submit 2 photos showing the student participating in an outdoor nature activity or B) Submit 2 photos of a collection of nature themed items such as leaves, nuts, flowers or fruits.
3) Write a short paper on a nature themed activity they have participated in or about the importance of nature in our lives.
Submit requirement's online by messaging the OLC Facebook Page or by mailing them to OLC @ P.O. Box 732 Conneaut, OH 44030D. Winners will be selected on Sept. 12th 2020